How much time should one ideally devote to Mains?
This question of how much time one should dedicate for mains is strange in itself as no one can differentiate between preparation of prelims and mains specifically. When you are preparing for Civil services examination then you are preparing for Preliminary, Mains and Interview leg. So, when you start preparation of Civil services examination then you should always keep in mind that you have to clear this examination.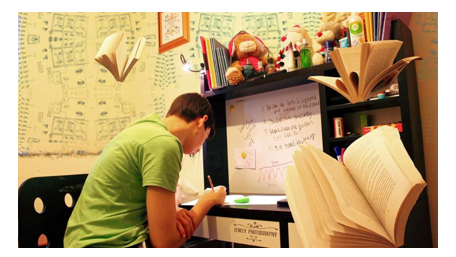 Detachment from Study for Few Days after Prelims:
After hectic schedule of Prelims exam, you would have reached the breaking point of yours. In this scenario, it is very important to give yourself a small break post preliminary examination. Take proper rest in terms of both physical as well as mental aspect for at least 10 days. In this time period of next 10 days after preliminary examination read newspapers to update yourself or take a small vacation and prep yourself for another small but decisive battle of 3-4 months of exhaustive preparation.
After Preliminary examination when you reach your home on that day itself or on the very next day you should evaluate your expected outcome of the examination. There will be probability of 3 outcomes:
First possibility is you are 100% sure you will qualify for the prelims. In this case, formulate a suitable timetable and strategy to cover Mains examination.
Second possibility is you are unsure whether or not you'll qualify for the Prelims. In this case too you should start your preparation and you should hope for the best.
Third possibility is you are 100% sure that you would not qualify for the Prelims. In this case, don't feel bogged down, you should identify your mistakes, work on it and you can do wonders in next attempt.
Formulate UPSC Mains Strategy:
Once you've come out of that prelims mindset zone, you should make a strategy of dealing with Mains googly. Mains examination is tiring process, which requires you write two papers in a single day. So, make sure that you give sufficient time to not only for mock test but also for revision part.
Prioritising time to subjects on Need based Approach:
You should identify the subjects according to your need, I mean which subject require more attention from you and which subject you can tackle with one revision . It should be your call and you should formulate these plan of action for yourself
You should formulate monthly goal, weekly goal, and daily goal. You should try to stick to that strategy, rules that you have made and ensure that you complete or even come close to each goal.
You should always keep 2 hours for yourself for revising what you've read daily. Also you should keep your weekends free for answer writing practice and revising what you've learned in the week or if possible write answer on daily basis from whatever you have learnt in that day.
Answer Writing Tips for UPSC Mains:
In nutshell, your answer writing strategy should be to cover all the question first. However, you should remember that you should not write unnecessary things as you can't fool the evaluator. Always follow the format of introduction, body and conclusion.
Cover Daily Current Affairs:
You major focus after prelims should be on covering current affairs portion of last 1 year and also of post prelims portion. Aspirants should always be updated with all the important national and international events.
Always remember that syllabus of mains and prelims is not completely bifurcated. There is, in fact, a significant overlap. Thus, while preparing for UPSC mains, a significant portion of Prelims also gets covered. Post prelims, read a lot about preparation strategies that can help you plan the best one for yourself. Take inspiration from your seniors or peers, toppers, or mentors who can guide you best in the most crucial phase of your UPSC mains preparation. Good luck.