How to prepare GS Portion of Civil Services Examination?
When it comes to conquering the GS portion in the civil services examination, your strategy should be slightly different for Prelims and mains. When it comes to prelims portion you should focus on covering the important subject like Geography, History, and Economics along with most important thing i.e. Current affairs. On the other hand in mains you have to cover subjects like; ethics, Disaster Management and society topic also. But, you should always remember that there is no compartmentalisation of preparation strategy for Prelims and mains as such and only slightly variation is required.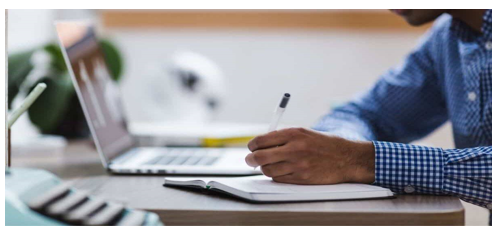 What should be your Strategy to Cover GS Portion?
Your first priority should be to cover the NCERT books of all subjects. As NCERT is the basic foundation base of yours. If you Read NCERT carefully, only then you can understand the broader topics which you will come across during your preparation.
Analyse the Previous Year Question Papers:
Apart from with these books, get a printout of the syllabus and read thoroughly by focusing the important terminologies in it carefully.
Go through the past five years' question papers to understand the pattern and latitude and longitude of questions UPSC usually asks. It'll give you a good perspective of what's important and what's not.
Use Internet Strategically:
Candidates should focus on using internet judiciously for few subjects like, for paper 2nd for covering government policies information, you can rely on websites, like https://prsindia.org/. In this modern technologically savvy world, candidates should take an approach that suits his/her demand. Candidates can use internet extensively for topics like Science and Tech.
Covering Static Portion of GS:
For covering static portion of GS, candidates should focus on two things first prioritise the key topics on daily basis that you are going to cover in a day, then read it, by the end of the day jot down the important portion that you have read in your notes.
Revision is the key:
No matter how much you read, you will definitely forget more or less of the studied portion. So, in this scenario, you should remember that this thing is not happening with only you. It is common for all candidates. To overcome this problem, only mantra we can suggest is; give adequate time for revision. Without it, you will not be able to recollect whatever you may have read.
Practise makes the man perfect:
Conquering the GS portion doesn't mean that aspirants has to only do reading of the books along with the revision? Another very important component of the civil services examination is the art of practicing, be it for prelims or for mains. By practicing, I mean two things;
Identifying the Key Areas:
Be it prelims or mains question paper practicing. It helps candidates in identifying the key areas which needs desperate attention. Candidates can trace out the areas that he/she has to work upon. During this process of identification of key areas, candidates can learn each and every topic and this could be revision prospects also.
Finding out the Mistakes:
During practicing of prelims or mains mock paper, candidates can pin-point their strong or weak areas then they can act accordingly in that specific thing.
Majority of the aspirants commit one fundamental mistake: they read and revise, over and over, but never practice. Always keep in mind that; examiner checking your copy will have no idea about the number of books you've read or the number of hours you have given during the preparation of this examination. Your answers are all that on the basis of which examiner has to judge you. So it makes sense to learn it, practice it and perfect it.
Developing Inner Strength:
For clearing this examination, candidates should not only have memory and intelligence but also endurance. If you are weak from your inner strengths and lack prior practice, which is must for this examination then you will be in turbulent water. For e.g. while giving mains examination, writing relentlessly for 6 hours a day and do this for 5 days will cause both mental and physical fatigue for any candidate. Only those candidates will overcome this challenge, those who has done enough practice for this and those who can remain calm and composed during this process.
Covering the Subjects according to need Based Priorities:
Candidates should focus on covering the subjects according to the need-based priorities. If you take an example of General Study's paper, it demands only a peripheral understanding of the subject along with which candidates should have writing skill.
So it's important that candidates should try to gain minimum sufficient knowledge over a diverse set of subjects rather than obsessively focussing on one topic. For instance, it doesn't make sense to read World History for three months at the expense of all other subjects. Always maintain that fine balance between all the topics and don't get imprisoned in one.
Covering Current Affairs Portion:
In the last 5 years, weightage of the Current Affairs has gained maximum significance in Civil Services preparation.
As Current Affairs is a vast portion which comprises of events happening both in national and international arena. Even if you are studying for static portion, you should always link it with current portion. You shouldn't look static and dynamic topics independently.
Always remember that perfection is the biggest drawback, any candidate can possess. If you keep this attitude of knowing every little thing of the syllabus by referring to countless sources to make that "perfect notes", and if you keep on postponing your mock tests in order to write "perfect tests", this mentality will bring you to ruin. Go for peripheral studies i.e. covering topics which can help in clearing this examination. When you are buying coaching material, always ask yourself: "what new is this material adding to my preparation?" If you can't answer that question convincingly, then the material probably isn't really useful.