IAS Aspirants preparing for CSAT has to analyse the previous year question papers first then only they can decide after coming to conclusion that why taking coaching for all streams and educational background of students is necessary to clear this examination. If you have analyse the previous year's question paper then you might have realise; day by day standard of the question is going higher and higher.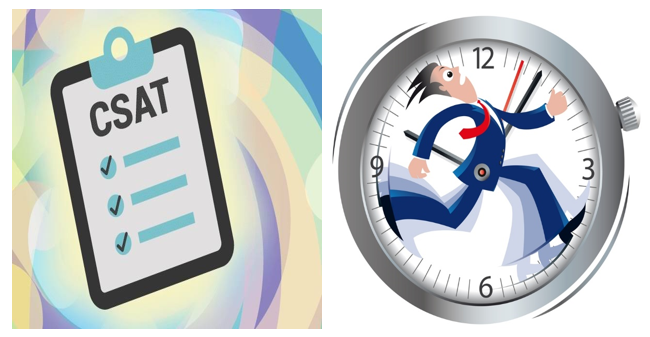 If you are weak in a particular area of CSAT paper, than this strategy given below will surely help you.
Understand the Pattern of CSAT:
Before starting the preparation of Civil services examination, aspirants need to understand the pattern of Civil services examination. Although CSAT being only a qualifying paper however, CSAT will remain relevant to your preparation in coming years also. CSAT paper of 2021 was difficult to the extent that aspirants scoring way beyond the expected cut-off in paper I but in paper II they failed to fetch even 66 marks which is qualifying marks for paper II. This trend is being expected to go higher and higher and we expect the difficulty level to go up this year also. Getting even qualifying marks in CSAT paper can be an issue for a lots of aspirants.
Analyse the Previous Year Question Paper:
Aspirants should analyse previous year question paper first to understand the requirement of level of preparation in particular segment of CSAT paper on overall paper.
Aspirants can even attempt mock test paper to analyse their level of preparation. Aspirants scoring less than 100 marks need to improve their performance. If your score is somewhere around 100-130 in attempted paper, then you are weak in some particular areas for e.g. comprehension, reasoning or basic numeracy OR your speed may be less than required.
Prioritising Key Area to work upon:
Aspirants preparing for CSAT paper need to have understanding first from which educational background they are coming. It depends on educational and professional background. Aspirants should remember that; specific background students can score high in Paper-2; it is just that we all have been in touch with a certain skill set for a long period of time – which becomes daunting task thus there is need to work on the gaps.
Key Weapons to Ace CSAT Paper:
The UPSC CSAT paper is of Easy to Moderate level. The questions can be solved easily with common sense, basic logic and language skills. But what people generally lack is –
Enough Practice
Accuracy
Speed
Practice is the key here – which brings both speed and accuracy (amount of practice that you need is mentioned in the section on – what is the right time and energy?).
Section-wise Basic strategy:
For Comprehension:
Aspirants need sharpen and improve their comprehension skills. For improving communication skill aspirants can read daily newspapers first. Aspirants can read the editorials, magazines, articles, columns etc. with more attention. Do not be in a hurry to finish them – take time to understand the comprehension summary.
Aspirants need Work on their vocabulary also by reading newspapers and identifying the words Spend time with newspapers like The Hindu and The Indian Express. Learn the art of 'objective reading'.
For Logical reasoning and analytical ability:
Aspirants need to know first that which part of reasoning is asked in CSAT paper then they need to do practice and practice to prepare for this part. Practice is the key here. The more patterns and types you would have practiced, the easier it gets in the exam hall. You will be able to quickly identify the right technique for solving each pattern.
Basic Numeracy:
As we have already stated in the "Syllabus & Exam Pattern", this section does not carry a lot of weightage (7-10% questions). For this section, aspirants can take any standard book and then they can practice from this book and solve books as much as they can on daily basis to improve their accuracy and speed for this paper.
At last, only thing that we can suggest that don't take this paper lightly. If any aspirants have this presumption that scoring 66 marks out of 200 in CSAT paper is not a big deal then they may be mistaken. Every year chunks of Aspirants end up worrying after the exam only due to CSAT paper. Day by day difficulty level of this paper is steadily increasing. You need to take this paper seriously. GS SCORE is providing comprehensive CSAT course module https://iasscore.in/upsc-courses/csat-classes to aspirants preparing for the civil services examination 2022 in which we are providing 60 Hrs. Programme to Cover Complete Syllabus Including Quantitative Aptitude, Logical Reasoning, Data Interpretation and Reading Comprehension. Aspirants enrolling in this course will be provided one on one discussion with faculties to work on their weaker areas.