How much time should one ideally devote to prelims?
"The key is in not spending time, but in investing it." -- Stephen R. Covey
Any aspirant who is preparing for the examination of Civil Services has to remember that, it's not about how much time you are spending. It's about how much you are extracting or gaining from the time you spent.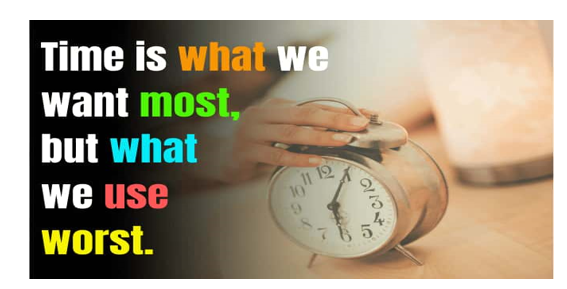 Time to study varies from individual to individual. But the toppers appearing for the first time have generally admitted to devoting no more than three months for it. But then, it will have to take into account your pace of study and your ability to grasp the subject and remember the facts and figures in both the papers of general studies and optional subject. Keeping all these factors into account, it is advised that you must have gone through the entire study material for prelims at least once before you decide to give three months' real-time preparation for the Prelims.
It depends upon your strategy that you had followed will lead you to decision that how much time you should allocate for the prelims. If you are preparing for this examination since your college days, then there will be greater chance that you will have more time to allocate time for prelims without worrying about your Mains leg of examination. However, there are few things that you should always keep in mind before prelims examination:
Last 4 Months for Prelims:
If you have studied well in last one year then there will be more probability that you are at good position to take this call for yourself that how much time you will need to clear this prelims leg of examination.
Based on the feedback that 'GS Score' has received from the candidates who has cleared this examination has their opinion that anywhere from 3 to 4 months will be more than enough to clear IAS Examination.
Revision a 'Mool Mantra':
Only thing that you need to remember that revision is the saviour of yours. If you keep on revising on the regular basis then there will be two benefits
You will have more conceptual clarity on the subject matter and the topics which is considered to be the fixed assets of UPSC question bank.
You will have lesser chances to commit negative markings in the examination hall as you have revised the topic multiple times there will be less confusion thoughts in your mind.
Mock Test strategy:
Most important part of prelims preparation strategy should be your mock test practicing. You should try to give at least 1 mock test in one week to find out your progress and narrow down the mistakes that you are committing.
At last, I would recommend you to work on your skill and find out what is working for you then only you can clear this examination. Always remember that, only revision can save you and if you are looking for establishing library in your room then it's altogether different thing. Good luck.