Species in news
Tachymenoides harrisonfordi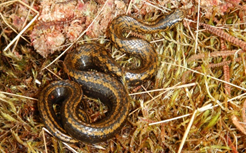 Researchers from Germany, the United States and Peru have named a recently discovered species of snake 'Tachymenoides harrisonfordi' after actor Harrison Ford.
Known for his portrayal of Indiana Jones, who famously fears snakes, Ford's real-life commitment to conservation earned him this distinction.
About the species:
The snake was found in Peru's Otishi National Park by researchers from Peru and the United States.
Measuring about 16 inches when fully grown, the non-harmful Tachymenoides harrisonfordi serves as a reminder of the importance of studying and preserving Earth's diverse biosphere.
The discovery sheds light on the plight of reptiles, as over a fifth of all reptile species are currently threatened with extinction.
Kashmir stag (Cervus hanglu hanglu)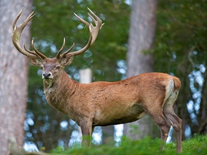 After two years, the unique Kashmir stag, vernacularly known as Hangul, has again shown a marginal increase in its population.
About
The Kashmir stag (Cervus hanglu hanglu), also called hangul, is a subspecies of Central Asian red deer endemic to Kashmir and surrounding areas.
It is the state animal of Jammu and Kashmir.
It is found in dense riverine forests in the high valleys and mountains of Jammu and Kashmir and northern Himachal Pradesh.
Hangul Cervus hanglu is the only red deer species in India.
Hangul is a critically-endangered species as per the International Union for Conservation of Nature and Natural Resources (IUCN) Red List.
It is listed as a Schedule I Species in Indian Wildlife Protection Act 1972.
The species is under threat based on the vulnerability of population with regard to viability and structure, dwindling population, and habitat vulnerability.