UGC and AICTE
UGC and AICTE are two apex organisations that cater for the higher studies in India.
The University Grants Commission (UGC) is a statutory organization established by an Act of Parliament in 1956 for the coordination, determination and maintenance of standards of university education.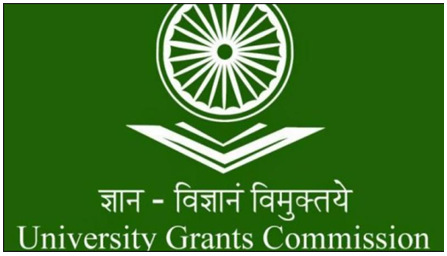 • Apart from providing grants to eligible universities and colleges, the Commission also advises the Central and State Governments on the measures which are necessary for the development of Higher Education. • It functions from New Delhi as well as its six Regional offices located in Bangalore, Bhopal, Guwahati, Hyderabad, Kolkata and Pune. • UGC approves universities in the country. It provides funds for affiliated universities and colleges. When talking about the function of the University Grants Commission, the UGC ACT says that, the first function is to look into the financial needs of universities. It then allocates and disburses grants to these universities. Well, the other academic functions come only after these functions. • UGC, along with CSIR currently conducts NET for appointments of teachers in colleges and universities. It has made NET qualification mandatory for teaching at Graduation level and at Post Graduation level since July 2009. However, those with Ph.D are given five percent relaxation.
Accreditation for higher learning over Universities under the aegis of University Grants Commission is overseen by following fifteen autonomous statutory institutions:
• All India Council for Technical Education (AICTE) • Distance Education Council (DEC) • Indian Council of Agricultural Research (ICAR) • Bar Council of India (BCI) • National Council for Teacher Education (NCTE) • Rehabilitation Council of India (RCI) • Medical Council of India (MCI) • Pharmacy Council of India (PCI) • Indian Nursing Council (INC) • Dental Council of India (DCI) • Central Council of Homoeopathy (CCH) • Central Council of Indian Medicine (CCIM) • National Council for Rural Institutes (NCRI) • State Councils of Higher Education (SCHE) • Council of Architecture.
Reforms:
• In 1976, the Union Minister of Education made open the government of India's plans to close down UGC and the related body All India Council for Technical Education (AICTE), in favour of a higher regulatory body with more sweeping powers. This goal, proposed by the Higher Education and Research (HE&R) Bill, 2011, intends to replace the UGC with a "National Commission for Higher Education & Research (NCHER) for determination, coordination, maintenance and continued enhancement of standards of higher education and research. • The bill proposes absorbing the UGC and other academic agencies into this new organisation. Those agencies involved in medicine and law would be exempt from this merger
"to set minimum standards for medical and legal education leading to professional practice"
. • The bill has received opposition from the local governments of the Indian states of Bihar, Kerala, Punjab, Tamil Nadu and West Bengal, but has received general support. UGC has directed ten institutions to immediately shut down their off-campus centres. • In December 2015 the Indian government set a National Institutional of Ranking Framework under UGC which will rank all educational institutes by April 2016. UGC has suggested to all Universities in India to set up an Online Admission System from the academic session commencing in 2016-2017. • Recently UGC has released 22 fake universities, 9 are from Uttar Pradesh, 5 from Delhi, 2 from West Bengal and one each from Bihar, Karnataka, Kerala, Maharashtra, Tamil Nadu and Odisha. Whereas, The
All India Council for Technical Education (AICTE)
is the statutory body and a national-level council for technical education, under Department of Higher Education, Ministry of Human Resource Development (HRD).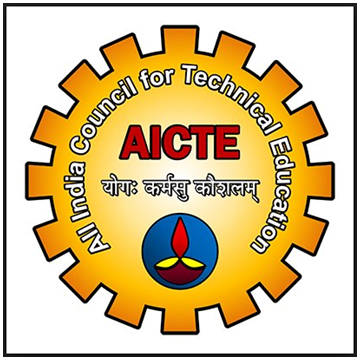 Established in November 1945 first as an advisory body and later on in 1987 given statutory status by an Act of Parliament. However, UGC was formally inaugurated by the Education, Natural Resources and Scientific Research Minister, Maulana Abul Kalam Azad, in 1953. • The AICTE is only a statutory body, which deals with co-ordinated development and proper planning of the technical education system in the country. All the Engineering, MBA and Pharmacy colleges are affiliated with the All India Council for Technical Education. • AICTE is responsible for proper planning and coordinated development of the technical education and management education system in India. The AICTE accredits postgraduate and graduate programs under specific categories at Indian institutions as per its charter. • The AICTE ACT gives priority to undertaking surveys in various fields of technical education at all levels. The funds' allocation and disbursement comes second to this. • It is assisted by 10 Statutory Boards of Studies, namely, UG Studies in Eng. & Tech., PG and Research in Eng. and Tech., Management Studies, Vocational Education, Technical Education, Pharmaceutical Education, Architecture, Hotel Management and Catering Technology, Information Technology, Town and Country Planning. • The AICTE has its new headquarters building in Delhi which has the offices of the chairman, vice-chairman and the member secretary, plus it has regional offices at Kanpur, Chandigarh, Gurgaon, Mumbai, Bhopal, Baroda, Kolkata, Guwahati, Bangalore, Hyderabad, Chennai and Thiruvananthapuram.
As per the Supreme Court judgment,
"as per provisions of the AICTE Act and University Grants Commission (UGC) Act, the council has no authority which empowers it to issue or enforce any sanctions on colleges affiliated with the universities as its role is to provide guidance and recommendations. Subsequently, AICTE was getting approval from the Supreme court to regulate technical colleges on a year to year basis till January 2016, when AICTE got blanket approval for publishing the Approval Process Handbook and approve technical colleges including management for the session 2016-17 and in all future sessions.
The AICTE comprises following bureaus, namely:
• E-Governance (e-Gov) Bureau • Approval (AB) Bureau • Planning and Co-ordination (PC) Bureau and Academic (Acad) Bureau • University (UB) Bureau • Administration (Admin) Bureau • Finance (Fin) Bureau • Research, Institutional and Faculty Development (RIFD) Bureau • Apart from this there are 10 Board of Studies dealing with technician, vocational, undergraduate engineering, postgraduate engineering and research, architecture, town and country planning, pharmacy, management, applied arts and crafts, hotel management and catering technology education. • For each bureau, adviser is the bureau head who is assisted by technical officers and other supporting staff. The multidiscipline technical officer and staff of the Council are on deputation or on contract from government departments, University Grants Commission, academic institutions, etc.
Reforms:
In 2016 three important initiatives were taken up by AICTE: • A responsibility given by MHRD to evolve a national MOOCs platform 'SWAYAM'. • Launching a Smart India Hackathon-2017 challenging the young bright talented students of technical colleges to solve the 598 problems of 29 different Government departments. • Launching of an AICTE's Student Start up Policy by Hon. President on November 16, during visitors conference from 'Rashtrapati Bhavan'. In 2009, the Union Minister of Education formally communicated his intentions of closing down AICTE and related body, the University Grants Commission (UGC). This later led to reforms in the way the AICTE approves institutes, and to establishing the National Board of Accreditation (NBA) as an independent body. As of 2013 the AICTE still operates. The UGC is free to do whatever it likes but AICTE is not free from the intervention of the Human Resources Development Ministry.